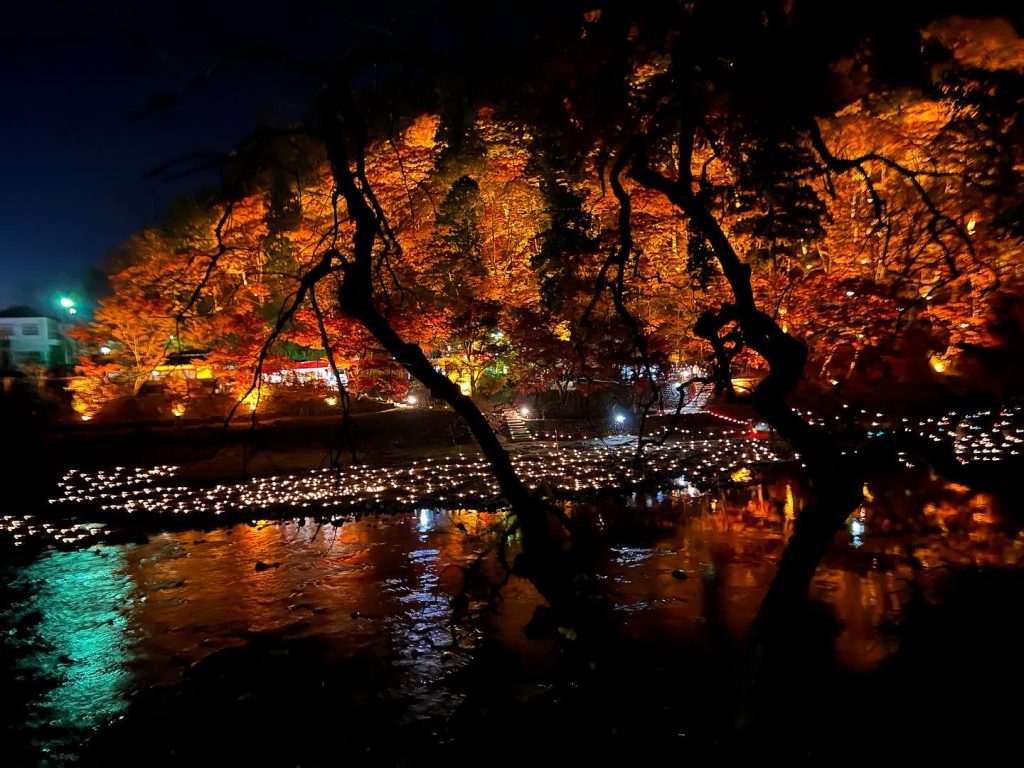 I have visited korankei on November 21, 2021, and It was great adventure memory of my life. I had climbed the highest point to see the amazing beauty of Korankei.
Korankei is a gorge created by the Yodo River, a tributary of the Yahagi River. It is a part of Asuke Town, Toyota City, Aichi Prefecture. Korankei has over 4000 maple trees said to have been planted in 1634. The best colors tend to appear around the paths along Tomoe River at the western and southern sides of Mount Iimori. Visitors can enjoy lovely sights of maple tree tunnels and autumn colors in combination with views of the river and the few bridges across it.
Independent of the beautiful autumn colors is the Sanshu Asuke Yahiki Village, which is also located in the Korankei Gorge, the village preserves many old-era houses in a village-like atmosphere. Visitors can join in any of the many workshops held in the various houses and try to make some traditional handicrafts such as bamboo baskets, straw sandals, indigo-dyed handkerchiefs, or washi paper postcards. In the summer families with children come here to cool down in the clear and freshwater river. While in the winter, fresh fish from the rivers and authentic Japanese soba noodles in the restaurants are the biggest draw for visitors.